-6%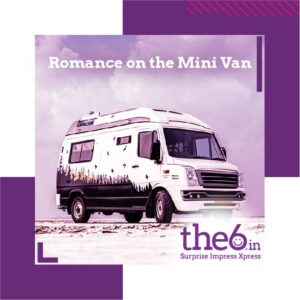 Luxury experience on the Caravan for your beloved Celebrate special moments with your loved ones to make a bold impression on their special day. Deliverable 8hrs 80km Shed to shed calculations  Kms start from Nelson manickam road Additional hrs and additional kms apply.
-6%
Convey your love in a crazy way with a romantic mid-sea surprise. Deliverable 60mins ride + basic balloon decor + 0.5kg cake + 8ppl can sail + Red rose bouquet
-11%
Convey your love in a crazy way to your loved one with a romantic rickshaw surprise.
-8%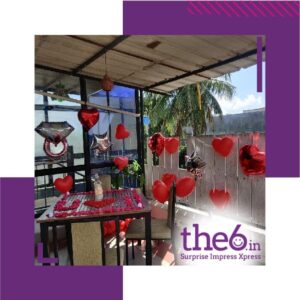 Plan a romantic getaway, an anniversary surprise or birthday party and you can be assured that it will be a more memorable one. Deliverable Rose petals Heart shaped balloons Led Candles Half kg cake Bouquet Food for couple
-11%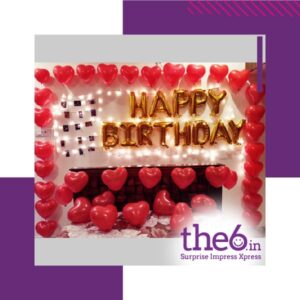 Plan a romantic surprise with 100s of balloons stick on the wall. Our ninja's will decor your best photos along with balloons to make a cherishing experience. Deliverable 100 Heart shaped balloons 2 Led Strips 15 Photos HBD / Anniversary Foil Balloon Bouquet Note Extra charges may apply as per the location you want the surprise in. Performance within 15km radius of Iyyappanthangal, Chennai, will not be charged extra for. Cancellation policy In case of order cancellation before 24hrs of the date of surprise will be refunded in full.
-8%
Gift your beloved one a speed art of your best photo on their special day.
-17%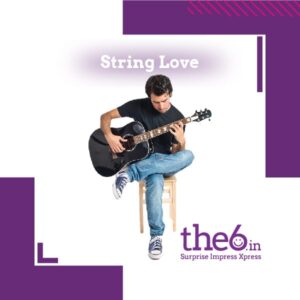 A Guitarist alone performance for special occasions
-6%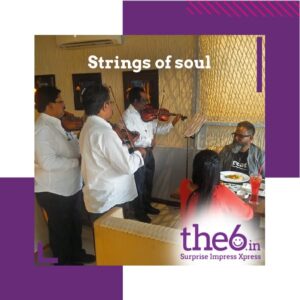 Show your love for a loved one with a violin music surprise. Our ninjas will perform your loved one's favorite music in front of them surprisingly to make their day more special. Deliverables: 3 Violinist's + 3 red roses
-7%
Do you want to surprise your loved one with your singing talent? Sing for your beloved in a recording studio and we will deliver it surprisingly on their special day
-9%
Celebrate your mom/wife special day with a surprise spa. The moment Ur mom / Wife enters the room, they would be seeing a professional SPA decorated inside your room and they will put special makeup.
-6%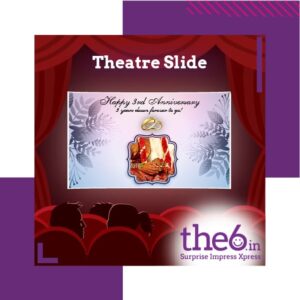 Show your love to your loved one with a theatre slide surprise. Your wishes slide will be popped-up for 10 to 15sec at intermission time. Movie Screens:  PVR & SPI Cinemas Need one HD Pic and Content