-9%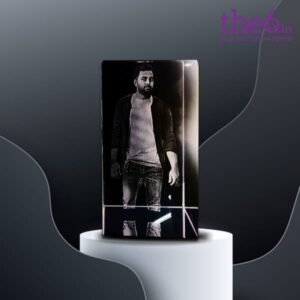 -10%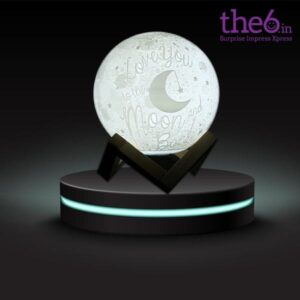 Surprise your friends, family, or colleagues with a unique moon-shaped 3D photo lamp to celebrate their birthdays, anniversaries, or even a promotion. Gift a 3D moon lamp with your favorite picture accompanying a sweet message as a gift to make the moments more memorable. Product Details: One Personalised Moon Lamp Material- Polylactic Acid Plastic Dimensions- 15 cms in diameter For personalization, please provide us with 1 image.
Surprise your loved ones by gifting a Cute Handmade Custom 3D Replica Doll of themselves! Shaking heads 🙂 A beautiful and memorable gift for birthdays, weddings, anniversary, graduation, thanks-giving, homecoming and all other special occasions. Product Details: 3D Dolls are the Miniature of the person Face size for Miniature is approximately 1.5 to 2 Inches Ceramic and Clay Material The height of the dolls is 5 inches with a base that can be customized with nameplates as well. We just require your Pose Photo / main reference image and few face Photos. Also, you will receive your 3d Replica Doll in 25-30 days after undergoing multiple stages.
A Guitarist and singer's performance for special occasions
-17%
A Guitarist and singer's performance for special occasions
-15%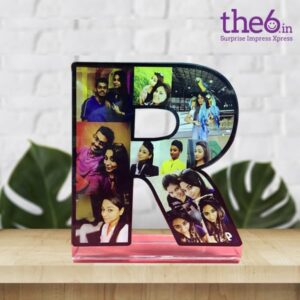 -8%
Plan the most epic party set-up surprise with a room filled with balloons in your choice of colors to impress your loved one. Deliverable 200 Normal Balloons NOTE Extra charges may apply as per the location you want the surprise in. Performance within 15km radius of Iyyappanthangal, Chennai, will not be charged extra for. CANCELLATION POLICY In case of order cancellation before 24hrs of the date of surprise will be refunded in full.
-25%
Product Details: 30 Messages needed Colors and message can be customized Note Book 2 days before delivery. Bottle shape may vary. As these are very limited
-8%
Gift your loved one a 3D crystal fishbowl with a love note to surprise your loved one on their special day. Deliverable 3D Crystal single face + Fishbowl + Led Candles + Love note
-11%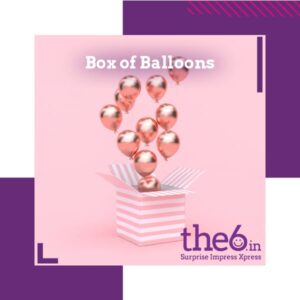 Plan the most epic box of balloon surprise to impress your loved one. When the box is opened she/he will be surprised by seeing balloons and gifts inside the box. Deliverables: 2ft décor box + 20 Gas Balloons + Popper + 0.5 kg cake + Bouquet
-13%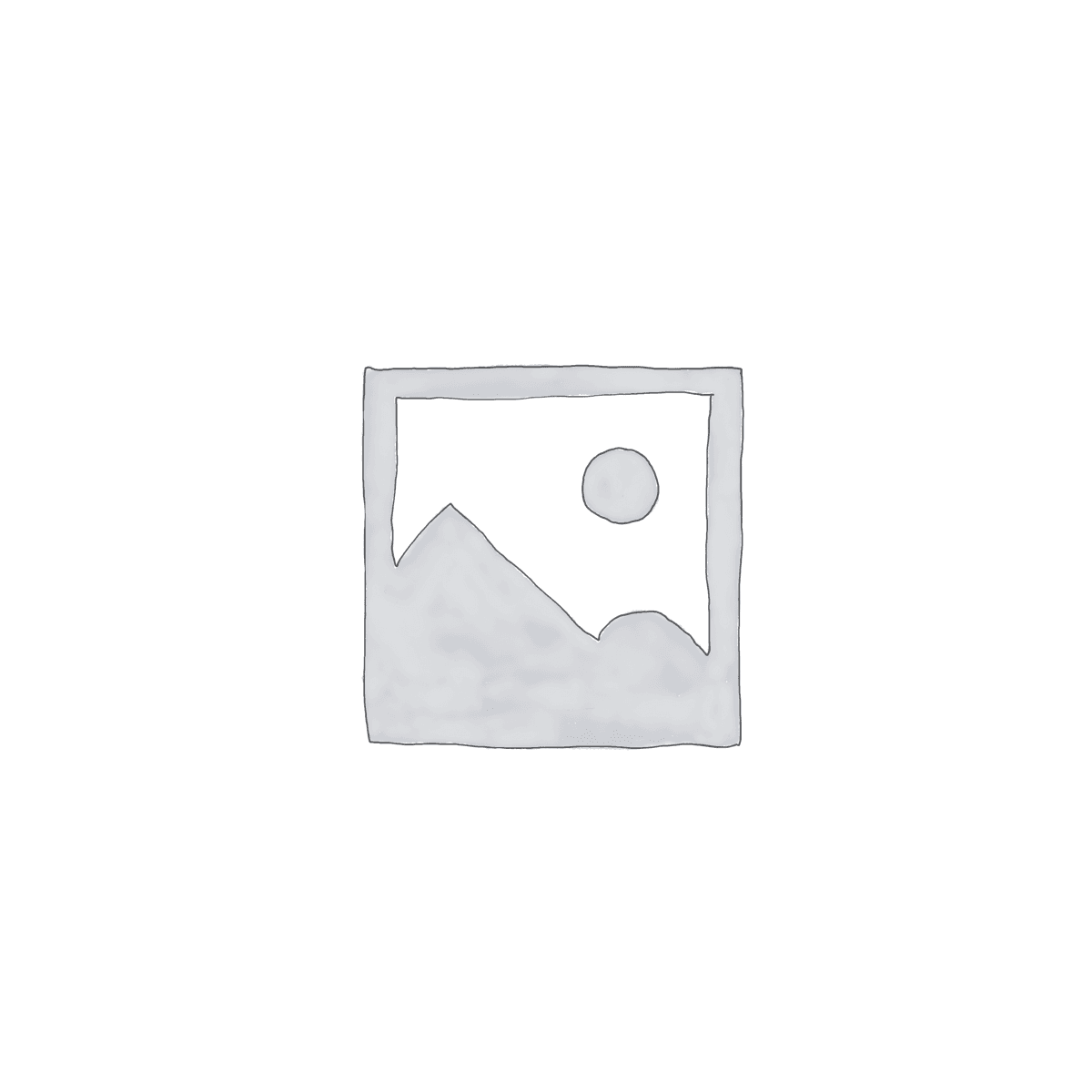 Product Details: Handwritten calligraphy quote board Frame Size – 4 x 6 inches Any quote / Name can be customized Note Book 5 days before delivery.
-9%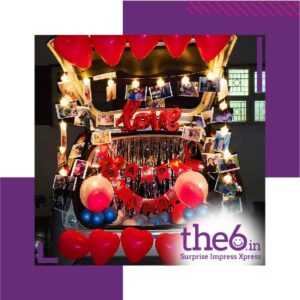 Make your car boot as a temporary romantic surprise stage. Our ninja's will decor your car boot with lights and fun. Deliverable Led battery light Balloons 10 photos hanging purpose HBD / Anniversary Streamers Rose bouquet Smile Pillow Half kg cake